Our Vision
We aspire to be the leading attractions management company in Africa.
Our Mission
To provide access to the awe-inspiring Table Mountain experience in an environmentally responsible manner.
Our Company Values
Our actions as a Company, and as individuals, are informed by 5 values:
1

It's all about
the experience

We are passionate about what we do and approach it with a 'can do' attitude, which means visitors come first.

2

TMACC
cares

Because we care, we take responsibilty for everything we do, most importantly putting safety first and being environmentally responsible.

3

Together
we succeed

We value differences and recognise that each member of this Company has a contribution to make, as we discuss, decide and do.

4

That's
excellence

We believe in what we do and in doing the right thing. This makes us accountable in all we do.

5

Realise
dreams

In creating growth opportunities for all, we're open to sharing knowledge and skills through a mind-set that says 'we can'.
Table Mountain Aerial Cableway Co (Pty) Ltd
Directors
A Ray (Chairman)*#•
W Parker (Managing)
R Fenner*
C Gooden*
B Moore*#

*Member of the Audit and Risk Committee
• Member of the Social and Ethics Committee
A Pillay#
F H Stroebel*#•
M N Skade•
T Adams (Alternate)
P de Waal (Alternate)
D Parker (Alternate)

# Member of the Audit and Risk Committee
Registered Office
Lower Cable Station
Tafelberg Road
Cape Town
8001
Lower Cable Station
PO BOX 730
Cape Town
8000
Auditors
Moore Stephens Chartered Accountants
Bankers
First National Bank Southern Africa Limited
Company registration number
Board Committees
* Audit and Risk Committee Constituted in terms of Section 94 of the Companies Act and comprises at least three members who are independent non-executive Directors elected by the shareholders at the Company's annual general meeting.
# Remuneration and Nomination Committee Constituted in accordance with the recommendations of King III and comprises not less than three non-executive Directors of whom the majority must be independent.
• Social and Ethics Committee Constituted in terms of Section 72(4), read with Regulation 43(5), of the Companies Act and comprises no less than three directors, one of which must be a non-executive Director.
Management Team
Our Management Team leads our Cableway team in providing visitors with an awe-inspiring experience.
Our management champions are: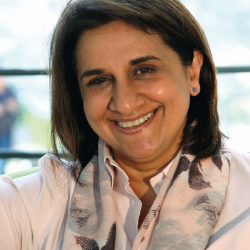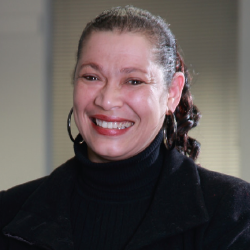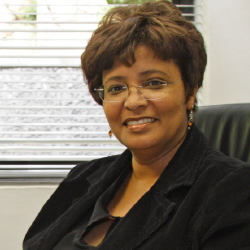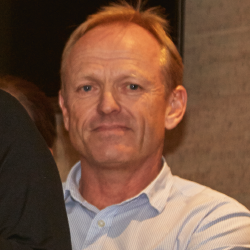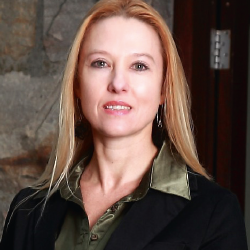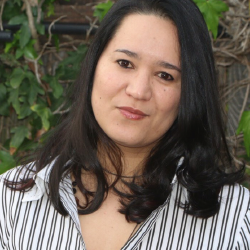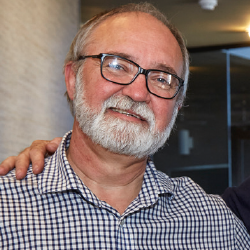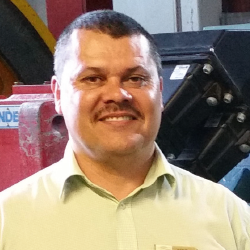 Wahida Parker
Managing Director
Wahida has been with the Company for just over a year. Her day-to-day responsibilities include managing the attraction for the benefit of shareholders, visitors and staff and ensuring that we operate in a safe and environmentally considerate manner.
Tasneem Rajie
Human Resources Manager
Ten years ago Tasneem became our Human Resources Manager. She is responsible for the entire delivery of all Human Resources related functions, which include payroll, Human Resources compliance, recruitment and people development.
Gaziem du Toit
Technical Manager
Gaziem has been with the Company for two and a half years. His key responsibilities include technical management, compliance with the Swiss Governing Body for Cableways (BAV) cableway standards and infrastructure maintenance.
Collette van Aswegen
Marketing Manager
Collette has held the Marketing Manager position since 2006. Her key responsibilities include marketing, brand and customer relationship management. She is currently completing a Post Graduate diploma in Futures Studies.
Selma Hercules
Finance Manager
Selma joined the Company six years ago as Junior Manager in our Finance Department. She was promoted to Finance Manager in 2016 and has completed her MBA through the Company's Bursary programme.
Mike Williams
Operations Manager
One of the Cableway's stalwarts, Mike started at the Company as the Technical Manager in 1990. These days he oversees operations, customer service, security, health and safety, and environmental management at our busy attraction. Mike completed an MBA in 2009.
Eugene Labuschagne
Food and Beverage Manager
Over the past seven years, Eugene has been Food and Beverage Manager at the Cableway. His chief responsibilities include ensuring all Food and Beverage Outlets are operational and provide the best possible visitor experience.
Rianda Williams
Retail Manager
Rianda has been with the Company for 21 years and started out managing the Retail Department. Since then, the Ticket Office and Information Technology divisions have been added to her portfolio.
Team Highlights
The Management Team listed the following as outstanding, and memorable moments at the Cableway:
01

The major upgrade in 1997 that saw the installation of all new electrical cable car equipment

02

The excitement of being part of the Cableway during the 2010 FIFA World Cup

03

The camaraderie, excitement and overall prestige that was inspired in the lead up to and the announcement of Table Mountain being named as one of the New 7 Wonders of Nature
From our Managing Director
This report marks our eighty-seventh year of operation, another year which has passed smoothly and without incident. It also heralded Table Mountain's fifth year as one of the New 7 Wonders of Nature.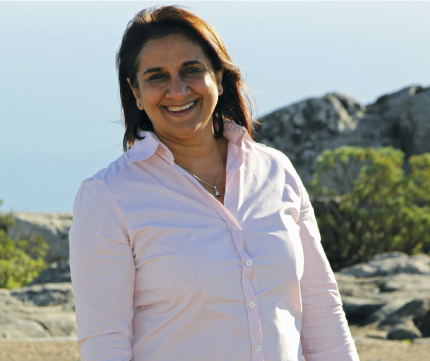 2016/17 - A record breaking year!
During the 2016/17 financial year we achieved record breaking visitor numbers in 9 out of the 12 months, marking the first ever achievement of this nature. The remarkable weather patterns resulted in us being operational 80% of the time, as opposed to the previous year where the operational hours were closer to 70%. The many accolades that Cape Town achieved over the past year as a premium tourist destination further contributed to our success in achieving these exceptional results.
Our commitment to Responsible Tourism:
Even though we are in a celebratory mood, we are acutely aware of the fact that we can only prosper if our long term actions are aligned to the three pillars of responsible tourism: economic, environmental and social responsibility. Our continuous commitment to responsible tourism has resulted in more than 95% of our retail goods being sourced from local suppliers. Our Carbon Neutral and Heritage statuses have been retained. We are mindful of Cape Town's water crisis. Last year we recorded an increase in water usage per visitor. Our water saving efforts this year have resulted in a 9% reduction in water usage per visitor. 16,884 learners have participated in our Class in the Clouds Programme, and our staff have been empowered through the learning opportunities on offer.
Stakeholder engagement:
Our focus has been on stakeholder engagement - starting at home with our staff and extending our reach to our strategic partners and our local communities. This year we concentrated our efforts on our staff by supporting their development through our Bursary and Learnership Programmes, as well as providing much needed guidance through our Financial Confidence Workshops.
We are proud of our affiliations with the Attractions Africa conference, the Cape Town Big 7 marketing collaborative, SATSA and Cape Town Tourism. These platforms offer us an opportunity to set benchmarks, engage with likeminded entities and re-inforce the city as a premium destination for local and international visitors. We are committed to ensuring that we are able to attract locals with our visionary objectives in securing the best deals for locals only.
Improving the visitor experience:
We are constantly looking at ways in which to improve the visitor experience. During the past year the Lower Station Exit Shop was given a makeover to improve visitor flow, whilst the Café's layout was also changed to accommodate the many patrons who frequent this establishment.
Team effort:
2016/17 has been a truly remarkable year that filled us with a renewed sense of commitment and appreciation for everything that has been achieved. We are conscious of the role and contribution made by each and every staff member.
I wish to take this opportunity to recognise the contribution made by management and staff in achieving our unprecedented results. I am proud to lead such a remarkable team, and commit to continue to strive for excellence in everything we do.
We look forward to continued growth in 2017!
Wahida Parker
Managing Director
Visitor Milestones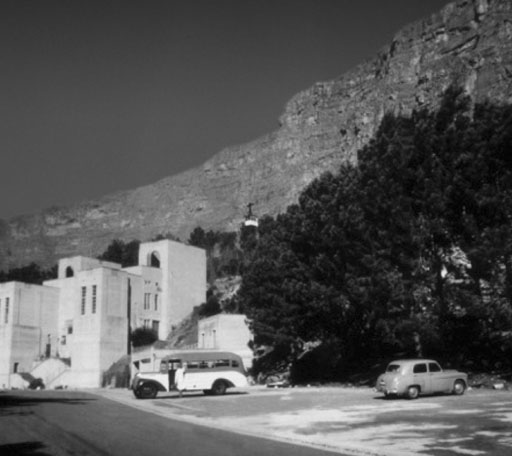 1926
Construction of the Cableway
A Norwegian engineer named Trygve Stromsoe suggested building a cableway to Sir AlfredHennessy.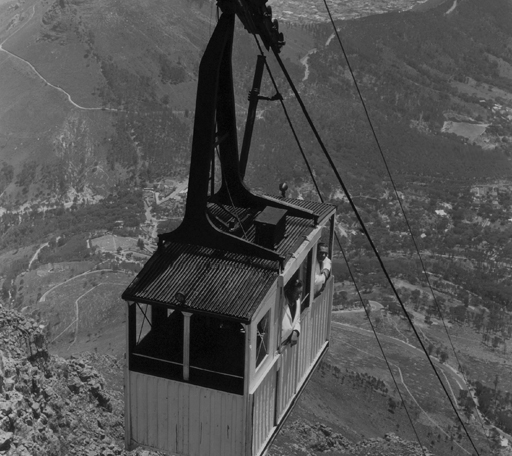 1929
4 October 1929
The Cableway opened its doors to the public. The first cable car could transport 19 passengers plus a conductor.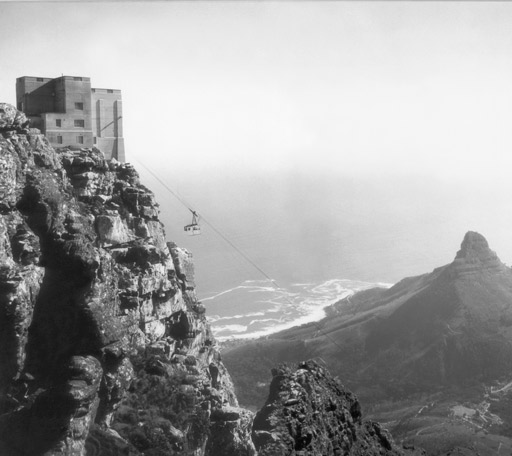 1957
1 million visitors
The Cableway welcomed its first millionth visitor.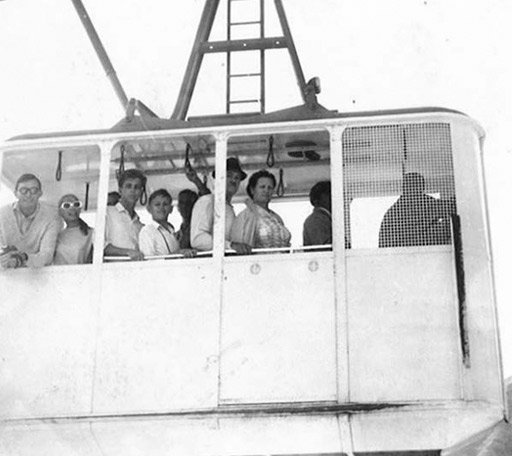 1958
Cableway upgrade
During the upgrade in 1958 a new set of cable cars were introduced which increased the capacity of the cable cars. Twenty three passengers plus a conductor could now be transported per trip.
1974
Another Cableway upgrade
In order to take advantage of improvements in technology, another Cableway upgrade took place in 1974. These new cable cars moved faster and transported 27 passengers and a conductor per trip.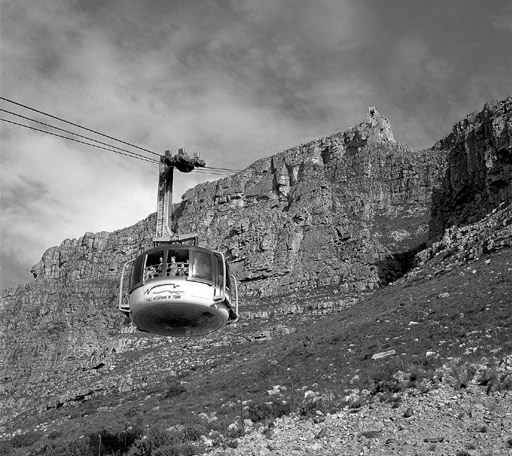 1997
A major upgrade and the 11 millionth visitor welcomed
In 1997 the Cableway shut down for a major upgrade from 12 January to 4 October. Two new cable cars were introduced with a carrying capacity of 65 passengers per trip.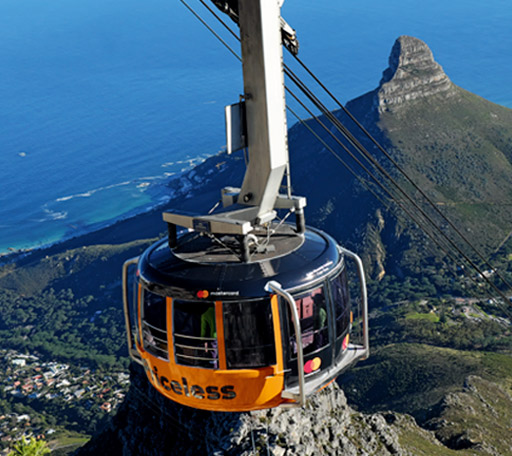 2017
26th Millionth visitor
The 26th millionth visitor was welcomed and the cable cars were rebranded by Mastercard.
It took 28 years for TMACC to welcome its first 1 million visitors in 1957…This year TMACC welcomed a record number of visitors: 1 million visitors, within 11 months!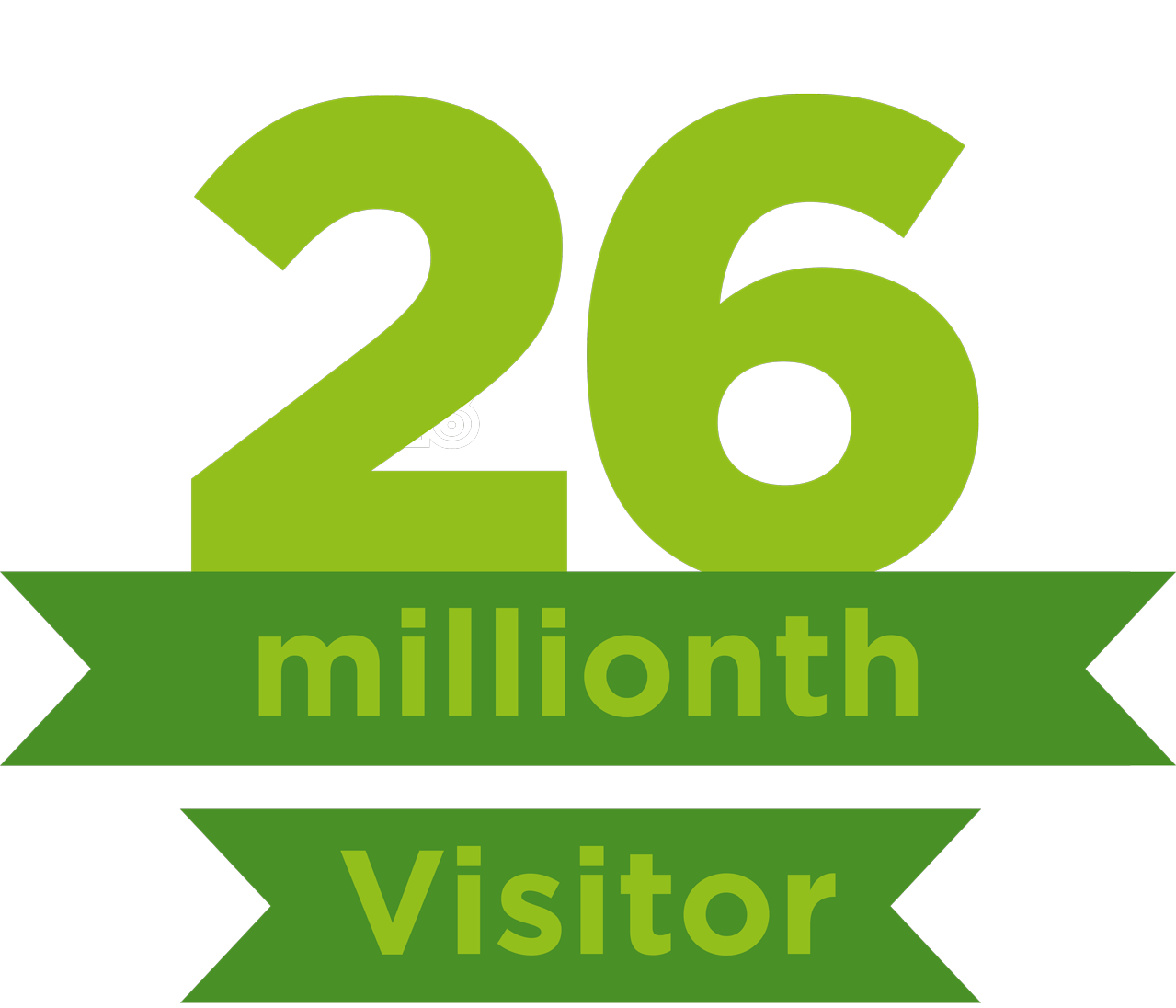 The Cableway welcomed its 26-millionth visitor, Elbe Mattheus and her partner from Cradock on 18 January 2017.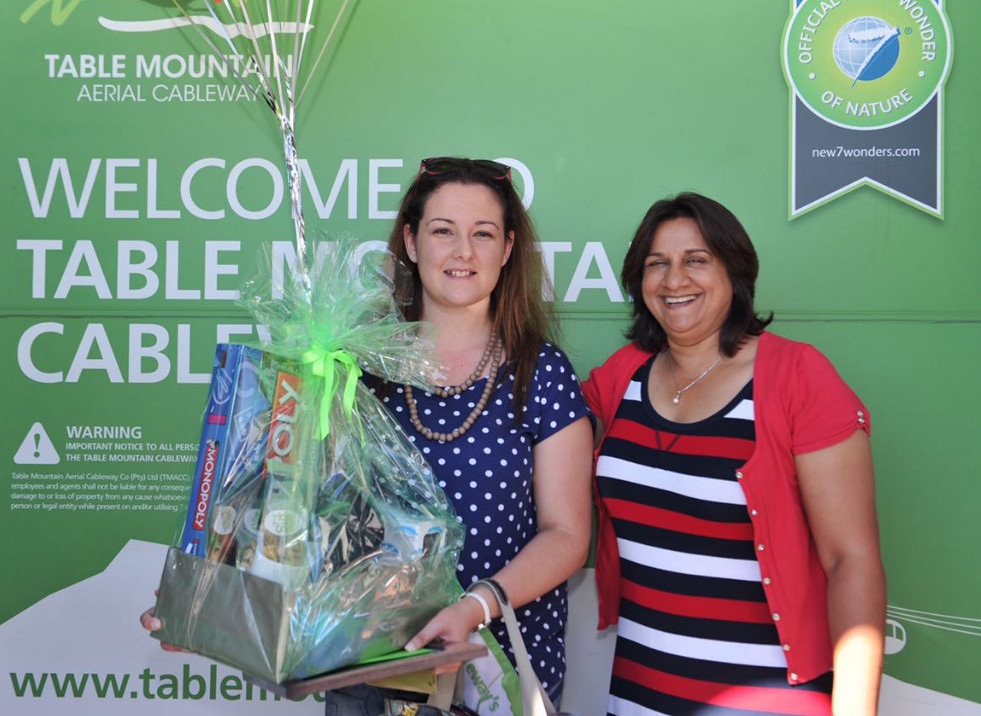 ---
Specials & Promotions
Our promotions provide locals with up to 50% discount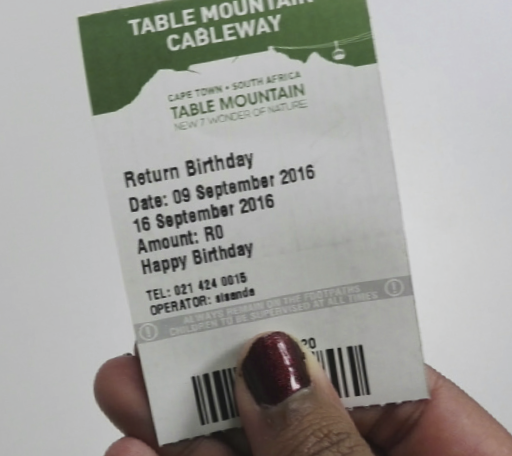 BIRTHDAY SPECIAL
Local visitors, 18 years and older, get a free ticket on their birthday. This special has been extended to include the 7 days directly following the visitor's birthday. SA ID is required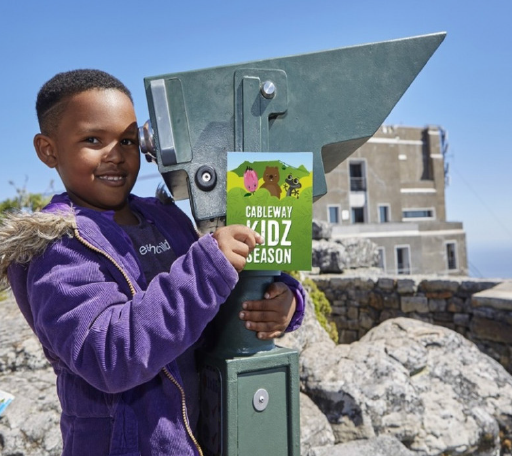 KIDZ SEASON SPECIAL
For family fun this promotion allows two children to travel free of charge when an adult return ticket is purchased. This special is available from 1 May to 30 September and is only valid on weekends, public holidays and school holidays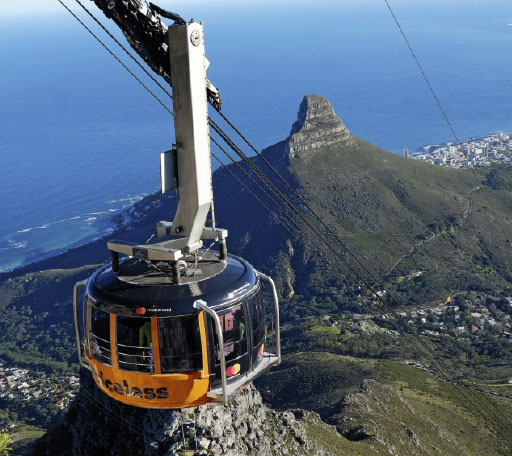 SUNSET SPECIAL
Our popular Sunset Special runs from 1 November to 28 February. Adults and children pay half price on return tickets from 6pm. Not valid from 18 Dec 2017 – 3 Jan 2018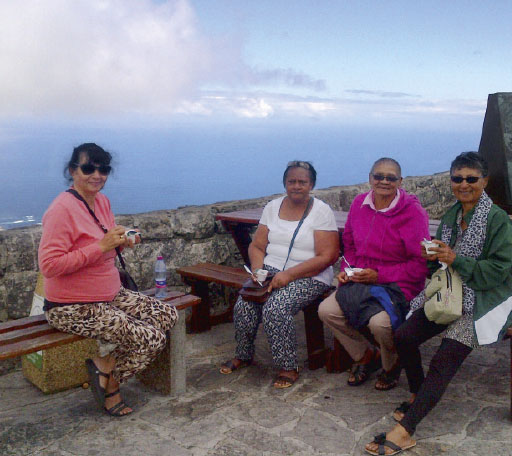 SENIOR CITIZENS
South African senior citizens 60 years and older pay a reduced rate on Fridays. SA ID is required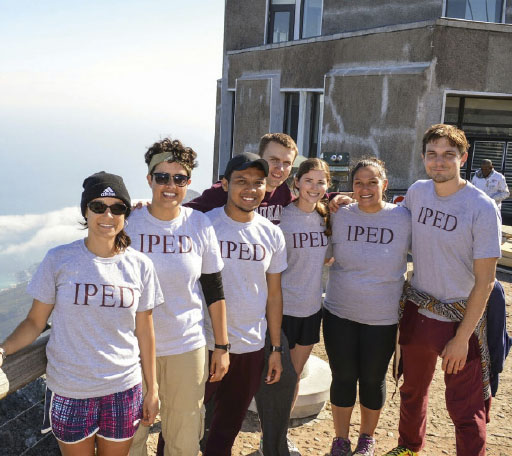 STUDENT SPECIAL
On Fridays local and international students pay a reduced rate. Valid student card required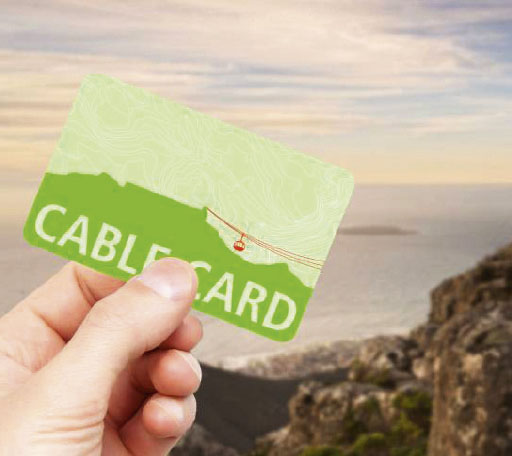 CABLE CARD
For hikers, climbers and fans of Table Mountain, the Cable Card, the Cableway's frequent user card, provides year-round access to the Cableway. Valid for one year
---
Partnerships & Sponsorships
The Cableway is represented on a number of tourism boards, and sponsors various events and projects. In 2016/2017, these included:
CABLEWAY CHARITY CHALLENGE:
In 2017 TMACC expanded its corporate sponsorship by taking up the title sponsorship role of the newly named Cableway Charity Challenge. This exhilarating event was held on 1 April 2017. The event saw 200 participants attempting to conquer as many mountain summits as they could from sunrise to sunset. The Charity Challenge raised R945 000 for charity and a total of 738 summits of Table Mountain was made in record time!
As the title sponsor of the event, TMACC entered three teams, including our MD, Wahida Parker. Our team members managed an impressive 47 summits of the mountain between them, with Lamla Pokolo completing an amazing six summits. The Cableway Charity Challenge was a great highlight for the Company and one we look forward to hosting again next year.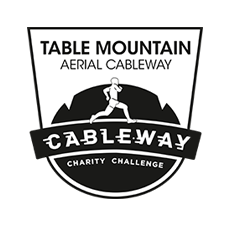 ATTRACTIONS AFRICA 2017:
TMACC supported the 2017 Attractions Management Conference in Pretoria on 7 and 8 June 2017.
This conference highlights best practice within the attractions industry. It also provides a platform for benchmarking.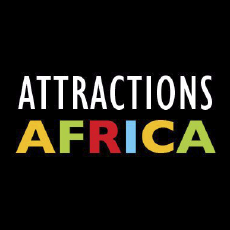 CAPE TOWN BIG 7:
The Cableway is a founding partner of this marketing collaboration between the seven iconic attractions of Cape Town.
This partnership offers cross-marketing opportunities and opportunities to showcase our offering at local and international travel trade shows as well as sharing insights.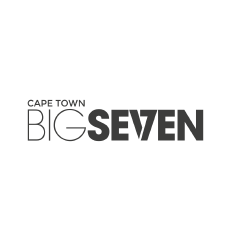 CAPE TOWN TOURISM:
This partnership ensures that the Cableway is marketed prominently via Cape Town Tourism's domestic campaigns, international trade shows, its website and social media platforms, and its Guest Relations Programme for media.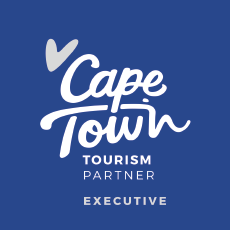 SATSA:
Collette Van Aswegen and Wahida Parker represented the Cableway at the SATSA National Conference in July 2016. The conference not only provided insights into key trends within the tourism industry; it also provided an opportunity to connect with the industry.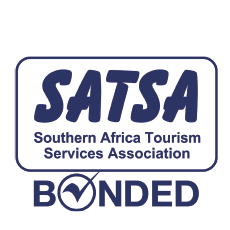 ---
The Cableway's social media team focused on producing tactical and viral-sharing-worthy videos this past year.
These included:
Responsible Cableway
A pioneer of responsible tourism in Cape Town, the Cableway is proud to operate within a World Heritage Site and a National Park.
We take our role as a custodian of Table Mountain very seriously and are fully committed to balancing our high volumes of visitors (1 000 000) with the need to protect the unique environment in which we work.
Being environmentally conscious has extended to other areas of our operations. Our responsible tourism initiatives also include those focused on social and economic responsibility.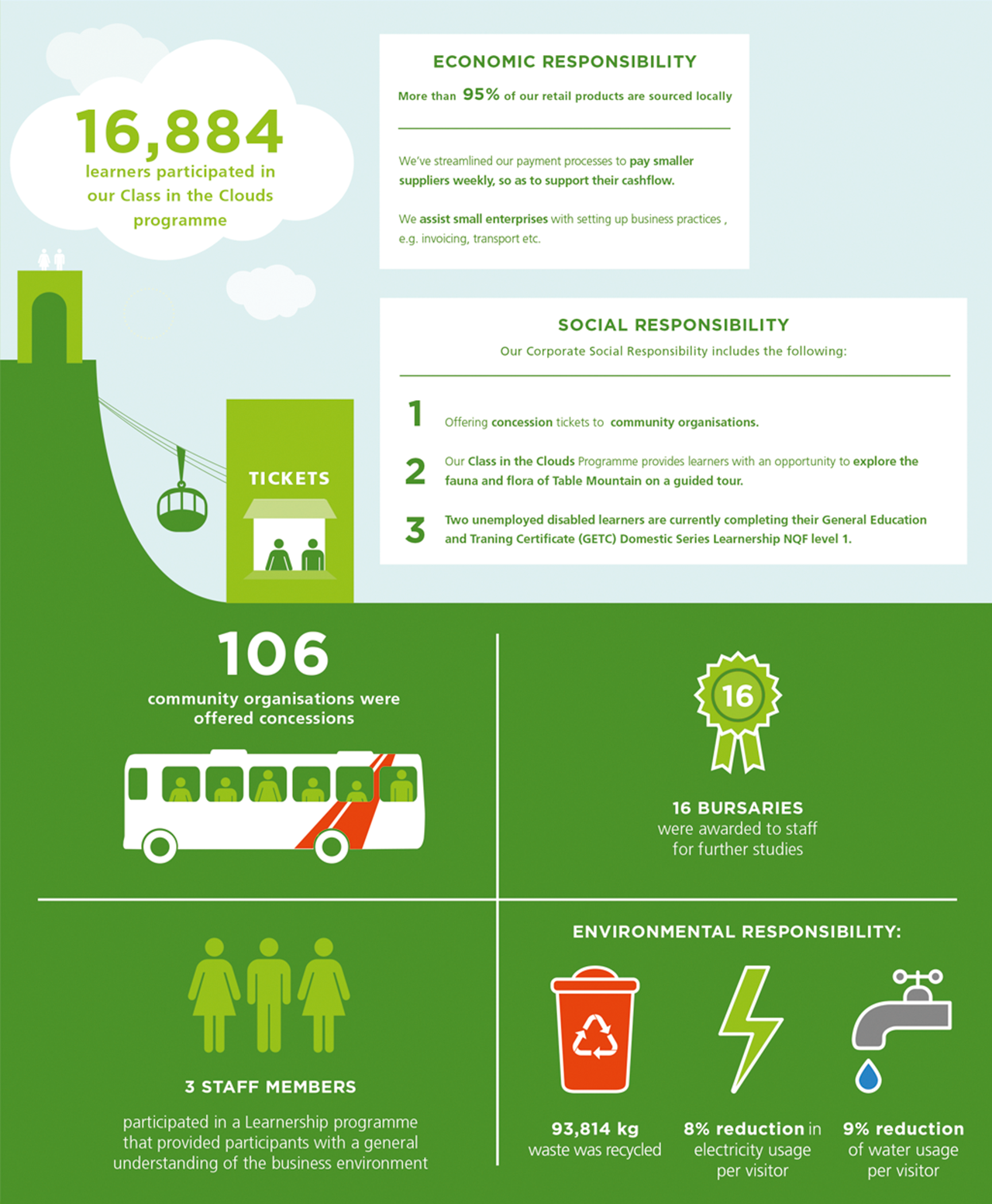 Our Carbon Neutral Journey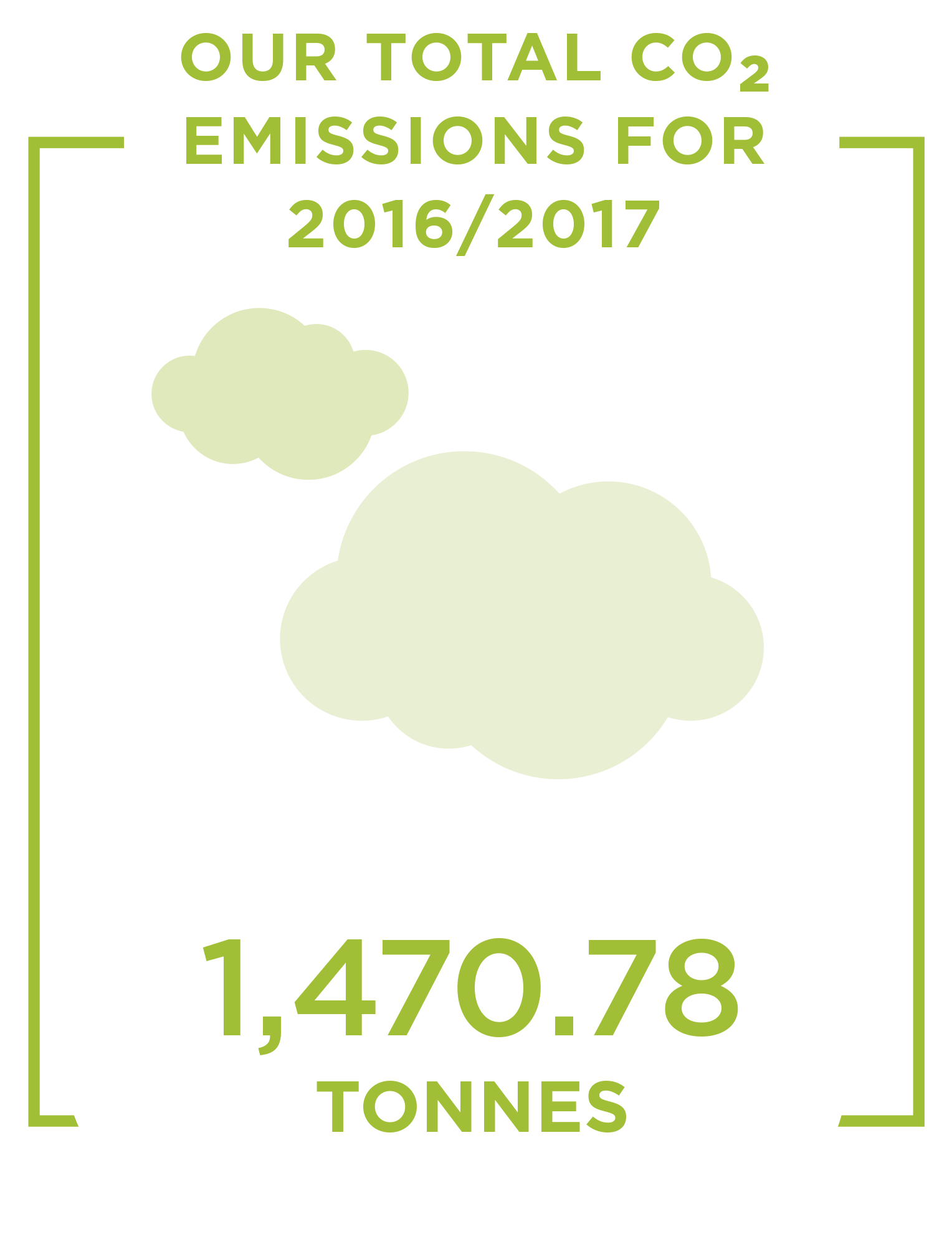 Our emissions for 2016/2017 have been offset by investing in the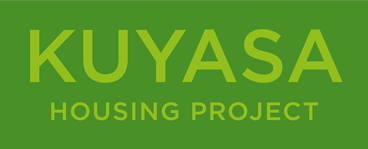 Kuyasa is a low-carbon housing development in one of the poorest and most vulnerable corners of Khayelitsha in the Western Cape.
The project has installed solar water heaters, ceilings and compact fluorescent energy efficient lightbulbs (CFLs) in 2,100 houses, resulting in monetary savings, improved indoor air quality, and reduced greenhouse gases.
We've recorded the following CO2 emissions over the past year (in tonnes):
162.5
Refrigerant gases
Fridges and air conditioners
65.97
All other indirect emissions
Air travel and 3rd party transportation
58.34
Fuel consumption
Diesel in generators and company owned vehicles, gas in kitchens
94.7
Waste
223 tonnes of 388 tonnes of waste produced is recycled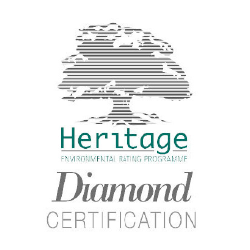 The Cableway has retained its Diamond Heritage environmental rating in recognition of five years of continuous commitment to environmental performance of the highest standard.
Conscious Cableway
The Cableway supports local communities and suppliers. We aim to grow and develop the relationship with suppliers to produce successful, long-term and mutually beneficial relationships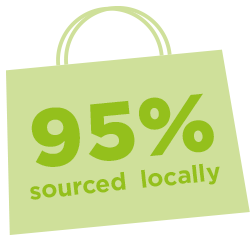 We are proud of the fact that more than 95% of our retail goods are sourced from local suppliers.
Some of the suppliers with which the Cableway has worked over the past year include Dr Doo and Naughty Monster: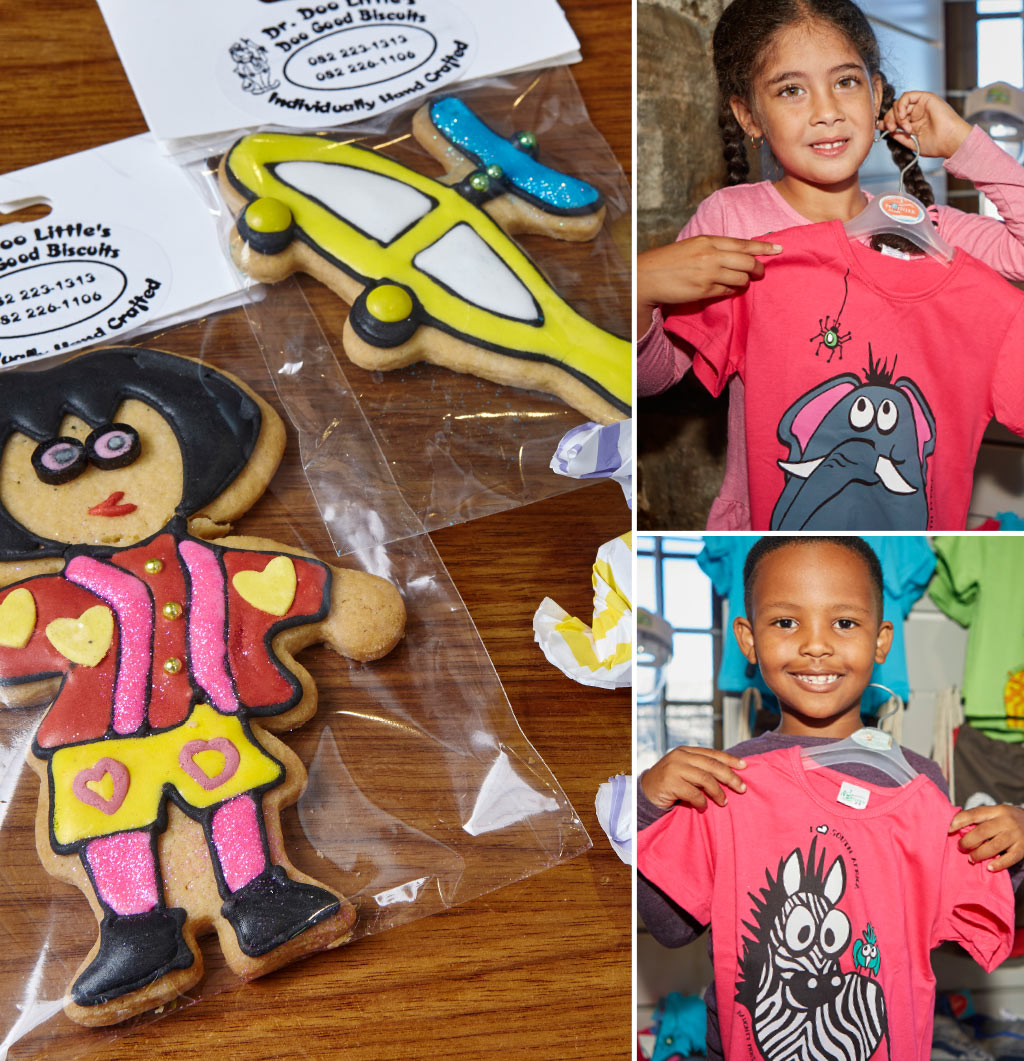 Supportive Cableway
Each year, the Cableway issues tickets to non-profit organisations, the underprivileged and school learners giving them the opportunity to experience our attraction, through our Corporate Social Responsibility and Class in the Clouds programmes.
In addition to these, the Cableway has recognised the need for the sustainable upliftment of disabled persons by providing a Learnership for youth with disabilities.
Corporate Social
Responsibility
Programme
106 organisations (NPO's, NGO's and community organisation) participated in our Corporate Social Responsibility Programme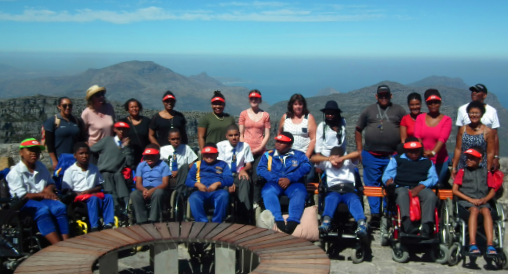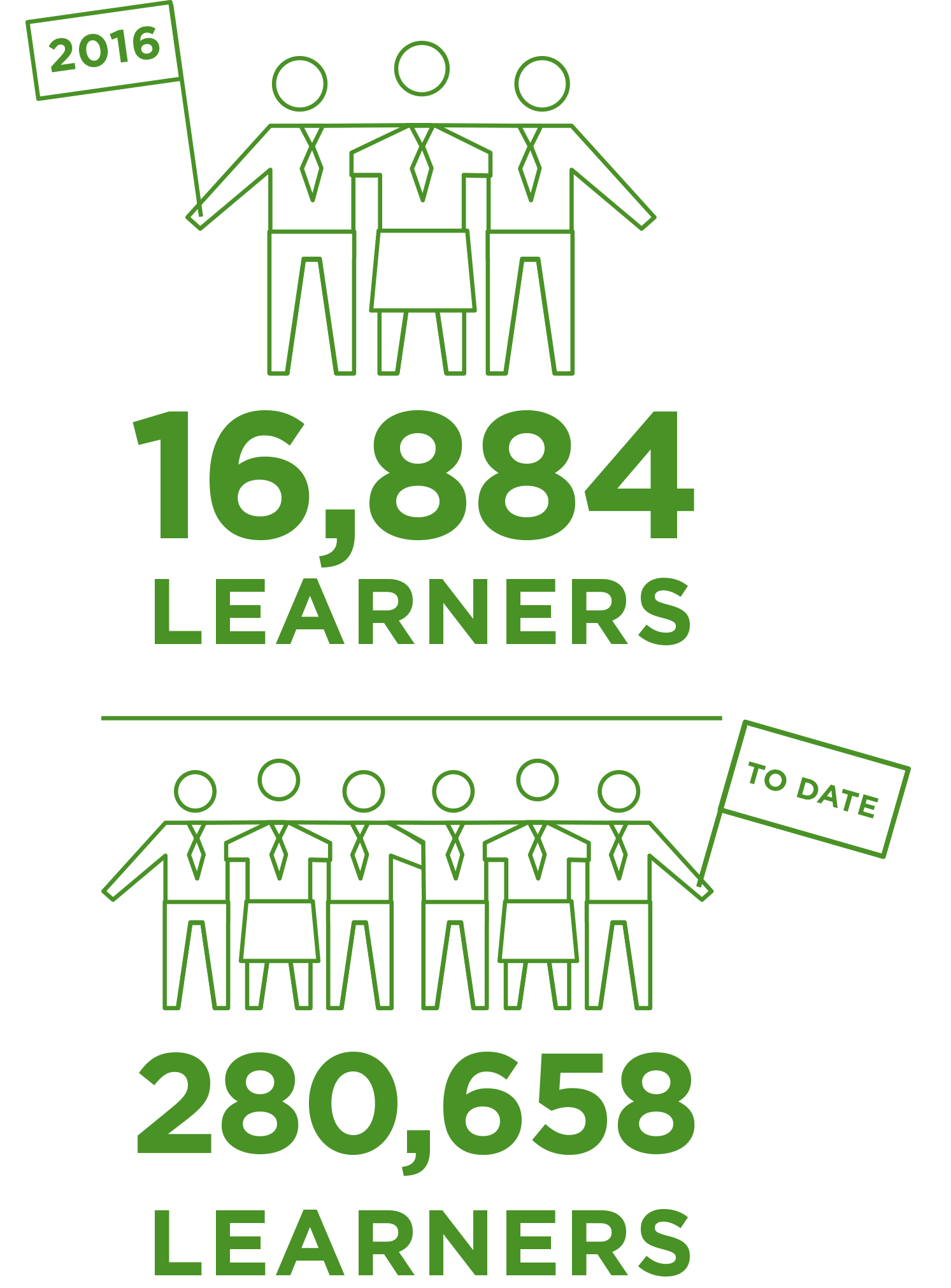 Class in the
Clouds
Programme
The Class in the Clouds programme runs weekdays, from 1 March to 31 October each year, providing learners with amazing views, fun activities, interesting walks and the most fascinating facts about Table Mountain, a wonder of nature.
In 2016, 16,884 learners participated in the Class in the Clouds programme.
To date, 297,542 learners have participated in the Class in the Clouds programme.
TMACC Learnership
for Youth with Disability
The Cableway has recognised the need for sustainable upliftment of persons with a disability, through implementation of a General Education and Training Certificate (GETC) Domestic Services Learnership -NQF Level 1.
We have partnered with the Performance Management Institute and the I Can Academy who are fully committed in providing a quality based skills development intervention.
The learners have commenced their learnership 26 June 2017 and their learning journey will continue until 25 June 2018. Below are our two unemployed learners enrolled in this programme: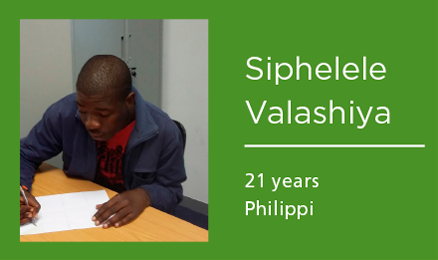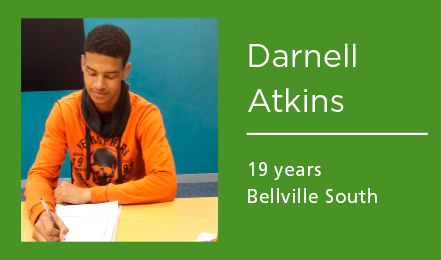 ---
Beneficaries of TMACC'S Corporate Social Responsibilities and Learnership Programmes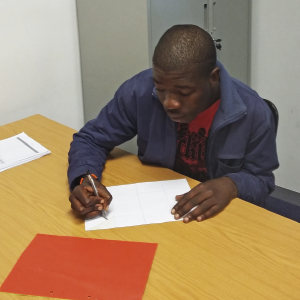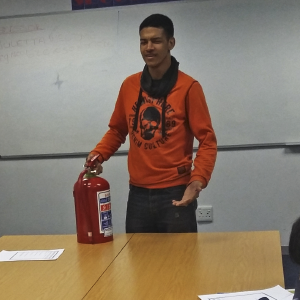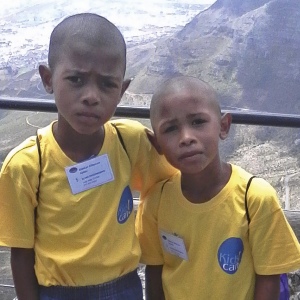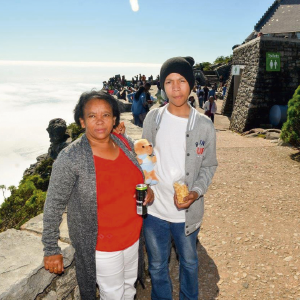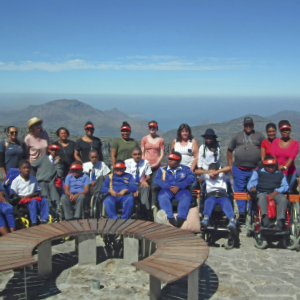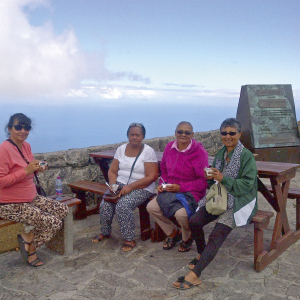 Caring Cableway
Siyafundisa
TMACC's Academy of Learning
Siyafundisa is the Cableway's Academy of Learning, which resonates with our Company's commitment to assist employees reach their full potential by providing opportunities to develop skills.
In 2016 the Cableway awarded 16 bursaries to team members. These team members include:
---
01

Riedewaan Floris
Mechanical Engineering

02

Flippie Pieterse
Electrical Training

03

Marvin Smith
Tourist Guiding Course

04

Rhafiek Smith
Electrical Engineering

05

Rudy van Dieman
Electrical Engineering

06

Nuru Jardien
Higher Certificate in Economic and Management Science

07

Lindsay Bester
BA Accounting

08

Candice Steyn
BCom Financial Accounting
09

Anthea Ferreira
Higher Certificate in Economic and Management Science

10

Joy Miller
Higher Certificate in Banking

11

Tasneem Samuels
Diploma in Food and Preparation Cooking

12

Olga Vokwana
Computer Course

13

Nuhraan Davids
Supply Chain Management

14

Ismail Dollie
Server 2016 Course

15

Tania Geldenhuys
Mediator Course

16

Kurt Kinnear
Higher Certificate in Economic and Management Science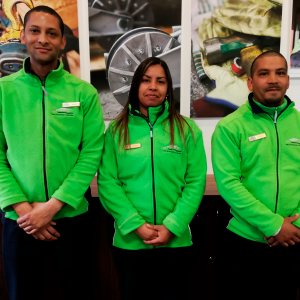 Learnership
In 2016, the Cableway ran a Supervisory NQF3 learnership programme.
The following team members completed this programme:
01

Shaun Bentham
Food and Beverage

02

Lincoln Hantam
Operations

03

Nuhraan Davids
Retail
Our Carbon Neutral Journey
initiatives included the following:
Staff wellness was a big focus of the Cableway's management team this year.
Ensuring our staff are physically and financially healthy was a top priority this year too and we hosted the following events for them: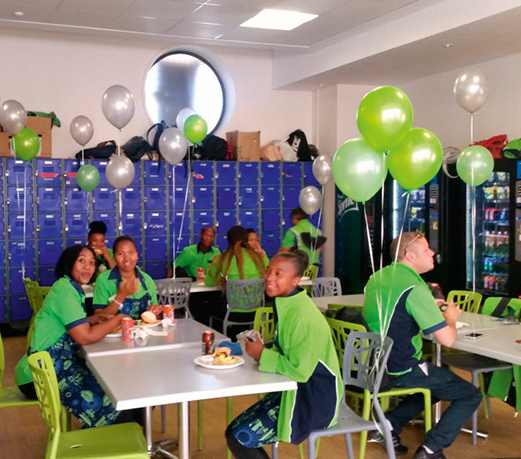 STAFF CELEBRATIONS:
In addition to hosting two celebratory braais for our staff to celebrate record visitor numbers and a successful season, we also hosted a Cableway's Got Talent competition for our team members at our annual staff party in May 2017.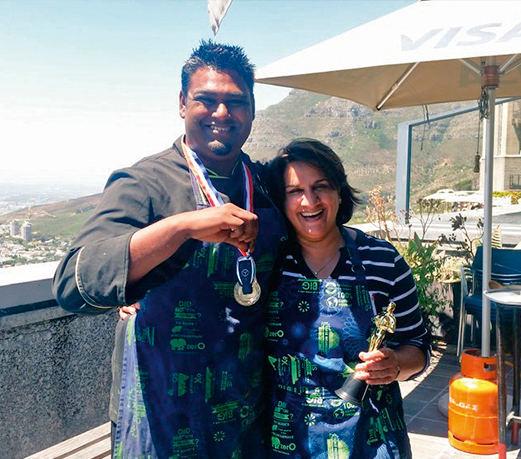 CURRY COOK-OFF:
Our MD Wahida Parker challenged our Head Chef Dhiren Laljith to a curry cookoff in November 2016, encouraging a healthy competitive spirit amongst the team.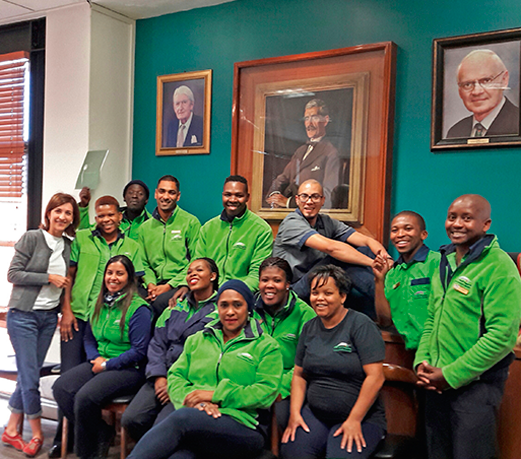 FINANCIAL CONFIDENCE WORKSHOPS:
The purpose of this initiative was to educate and empower staff to confidently address any issues and decisions they have made or will be making with regard to their money in future. Ten workshops took place between March and May 2017.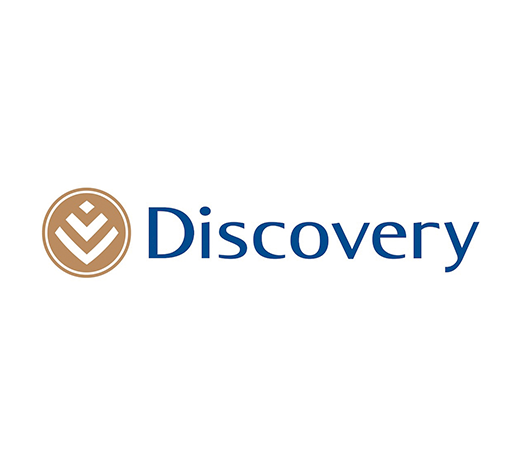 DISCOVERY HEALTH WELLNESS DAY:
Discovery Health hosted a two-day Wellness event for our team members in May 2017.
Improving the Visitor Experience at TMACC
In 2016 the Cableway reaffirmed its commitment to improving the visitor experience with the following changes: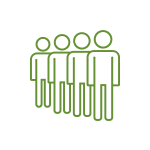 New look for the Lower Exit Shop
After the Exit Shop was extended 2 years ago, it soon became apparent that visitor flow through this area was not ideal.
In order to improve visitor flow, a new office was constructed for Happy Snappy on the outside balcony of the Exit Shop area.
By freeing up the space in the middle of the Exit Shop, previously occupied by Happy Snappy, an open look and feel was created.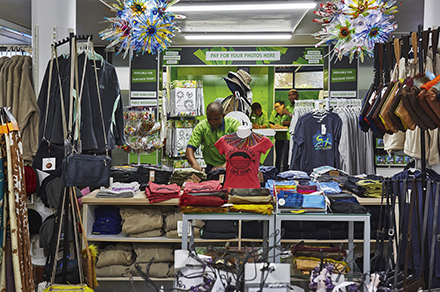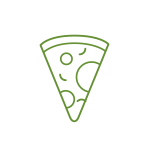 Café's improved layout
In order to speed up visitor movement through the food service area and ease visitor flow, the Table Mountain Café's interior and menu were revamped this year. These changes included:
The pizza area was moved to where the grill area used to be, close to the entrance of the Café
The grill items have been discontinued
The pizza area has now become a carvery where visitors choose the meat for their main course. Vegetables and salads are selected separately.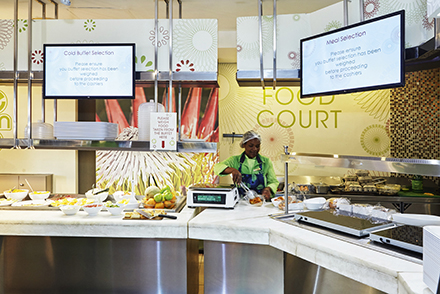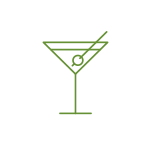 Terrace Bar's new look
In 2016 the Terrace Bar received a makeover to improve visitor access. These changes included more on-the-go food options and drinks. Additional seating and shading was also added on the Twelve Apostles Terrace, the area outside the Terrace Bar.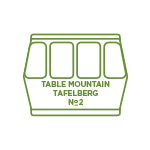 Utilisation of the Old Cable Cars
During peak season, the historic cable cars at the Lower Station were hired out to vendors, to increase the touch points on the site. This helped in providing water and ice cream, via Ola, to the visitors over peak season.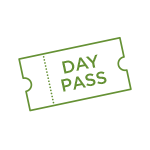 Concierge Programme
In June 2017, the Retail Department launched a Concierge Programme, which aims to encourage hotel concierges to directly book and sell Cableway tickets to their guests and enable them to avoid the lengthy non-ticket holders' queue.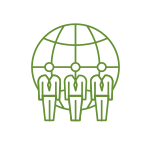 Virtual Queuing System
During peak season in December 2016 we trialed a virtual queuing system to help cut down on visitors' queuing to return to the Lower Station.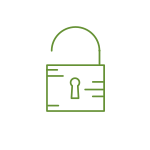 Security on site
Our visitors' and team members' safety is our top priority. Three roaming guards from Enforce Security man the entry and exit points at the Lower Station, as well as roaming the Top Station. In addition to this, we also have a sophisticated camera surveillance system.
Nuts and Bolts
Every year we transport approximately 1 000 000 visitors to the top of Table Mountain. Transporting such a great number of people is not without its challenges. Regular maintenance ensures a safe and enjoyable experience for all.
UPSKILLING
IS KEY:
As part of our continued commitment to staff development, upskilling is key. An Electrical Single Phase course is currently being completed by Flippie Pieterse, and an Air Conditioning and Refrigeration course is being completed by Adriaan Hattingh and Johdrick Monzinger.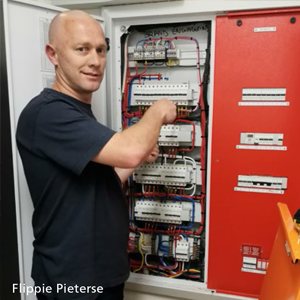 TECHNICAL WENT ONLINE:
We installed a supervisory monitoring system at the Lower Station for the Top station sewerage-pumping network. This allows our Technical team to monitor the sewerage levels and pumps and avoid any possible spillages.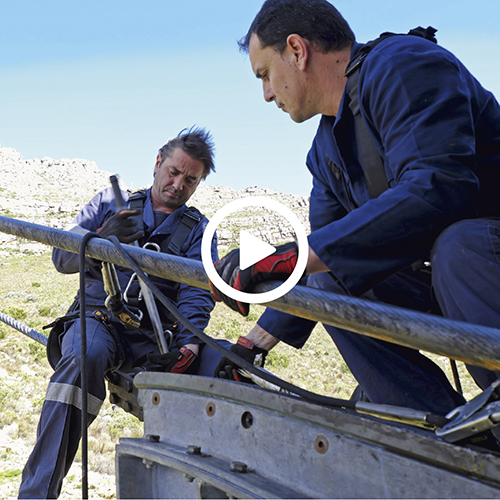 ANNUAL MAINTENANCE 2016:
During our 2016 shutdown, our Technical team worked wonders with slack rope measuring tests, replacing the generator and maintaining the power lines.
ASSISTING WITH CABLEWAY UPGRADES:
The Technical team assisted in having 90 square meters of pathway paved at the Top Station, the upgrading the toilets at the Lower Station, expanding the Exit Shop and repositioning the turnstiles and ramp at the Café.
Our Proud Achievements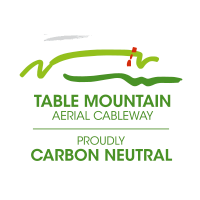 2016
TMACC's Carbon Neutral status is announced
2016 Cheapflights Travel Awards: Best South African Attraction
Re-certified as ISO 14001 compliant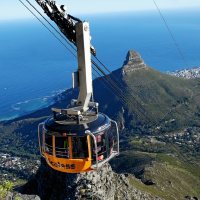 2015
Attained Level 3 B-BBEE rating
African Responsible Tourism Award - Best single resource management: finalist
Heritage Environmental Rating: Platinum
Lilizela Tourism Awards: Provincial Visitor Experience of the Year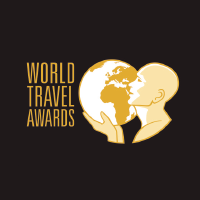 2014
Table Mountain is named as Africa's leading tourist attraction in the World Travel Awards
TMACC TripAdvisor's Certificate of Excellence for the quality of reviews received over the past year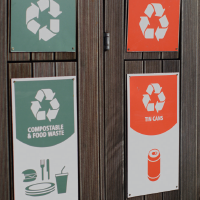 2013
Retained Level 4 B-BBEE rating
SANParks Cape Regional Achievement Award: Business Partner of the Year
Imvelo Award for Responsible Tourism: Best single resource management – Waste Management (finalist)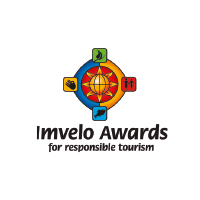 2012
Attained Level 4 B-BBEE rating
SKAL International Award for Responsible Tourism: finalist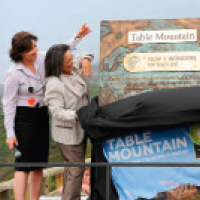 2011
Attained Level 5 B-BBEE rating
Table Mountain is named one of the New7Wonders of Nature
Overall winner of 2011 Imvelo Award for Responsible Tourism
Health & Safety Management System is OHSAS 18001 certified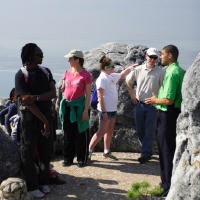 2010
SANParks Cape Regional Achievement Award: Business Partner of the Year
Heritage Environmental Rating: Platinum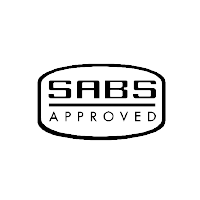 2009
Mail & Guardian Greening the Future Award: finalist
South African Tourism's Attraction of the Year Award: finalist
Re-certified as ISO 14001-compliant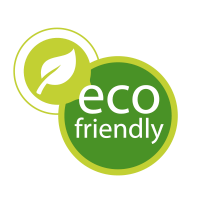 2008
Imvelo Award for Responsible Tourism: Best Single Resource Management Water Management (winner)
Heritage Environmental Rating: Silver
Ishkus Power Achievement Award: Business Partner of the Year (in recognition of energy savings)
SANParks Cape Regional Achievement Award: Business Partner of the Year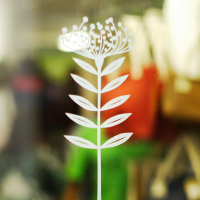 2005
Imvelo Award for Responsible Tourism: Best Overall Environmental Program (finalist)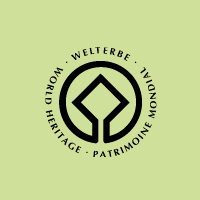 2004
Table Mountain becomes a World Heritage Site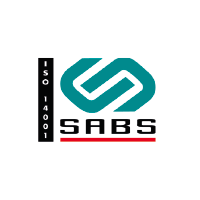 2003
Our Environmental Management System is awarded ISO 14001 certification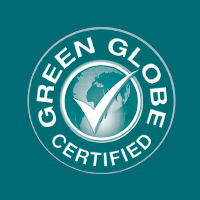 2000
The Green Globe Achievement Award: a commendation for Environmental Management and Awareness in our first year of membership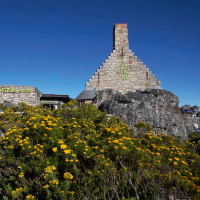 1999
EPPIC (Environmental Planning Professions Interdisciplinary Committee) National Premium Award for Integrated Environmental Management: in recognition of the environmentally sensitive way in which the Cableway was built and is operated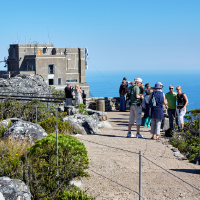 1998
Fulton Commendation: for excellence in use of concrete